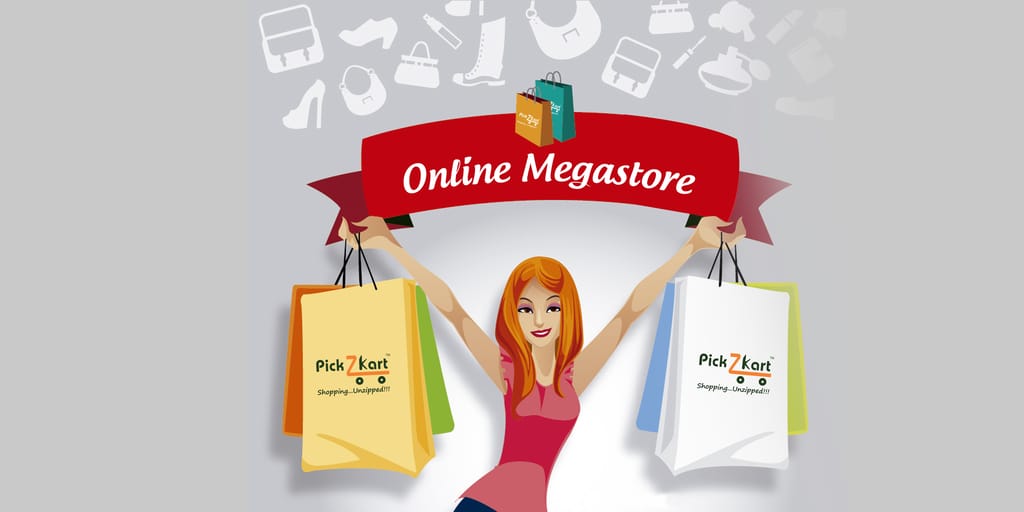 Pickzkart Online Megastore ... One Stop Shopping Destination


Be A Part Of Our Journey ... Be A Proud Owner!
Start Selling
Benefits Of Selling On Pickzkart
Enhanced Growth
Wide Range of customers on www.pickzkart.com, India's most visited Online Shopping Megamart!!
Prosper your Business being A Part of Pickzkart Preferred Partner Program..
PickzKart endeavour's the success with an intense appetite to uphold purchaser and seller gratification.
Partner Program...Beyond the Partnership Experience...
Customer Reachability
We are profoundly delighted to accomplish higher visibility, and a huge customer base.
Advanced Programs for business drive, progressive scale, publicizing momentum.
Exclusive Coolest Sales & Promotional Rampages on all the array of Products.
End-To End High Level Promotional Activities for Exclusive Catalogues and Brands.
Secure Payments
Payments are Secured and Simplified at Pickzkart. Unlike offline sales, No Wait time of 30-45 days for payments, At Pickzkart Payments are Paid After 7 days of the SALE.
A System Designed to Handle End to End Payments & Hassle Free Deposits
Pickzkart ensures your payments for your delivered prepaid & cash on delivery orders are deposited directly in your bank account every 7 days.
Hassle Free Shipments
Experience hassle free, discounted and automated ecommerce logistics on a single platform. Enhanced business by reaching out to markets that were beyond your reach.
Pickzkart's Integration with Multiple Logistics Partners has made Shipping more easier at your door step.
Our Motto: Fastest Delivery ensures High Volume Sales.
Easy Registration
Selling online is made simple at Pickzkart.
At Pickzkart, we will be with you at every step and guide you on how to grow & manage your business. As a Pickzkart Preferred Partner you will get access to a wide variety of tools and solutions that will help fast track your business.
To become an Pickzkart seller, all you need is your tax information (GST Number & PAN, depending on your category) and an active bank account
Lowest Cost Business
As a Preferred Partner, Selling at Pickzkart would be more Amazing!!
Pickzkart being a Best In the Ecommerce Marketplace, With the most competitive rate card in the industry, Our Charges Defines as Selling On Pickzkart is More Cost-Efficient.
The fee rates for selling on Pickzkart vary based on the Category. Pickzkart Charges Only the Commission + Shipping Charge with ZERO FIXED FEE.
Onboarding Policy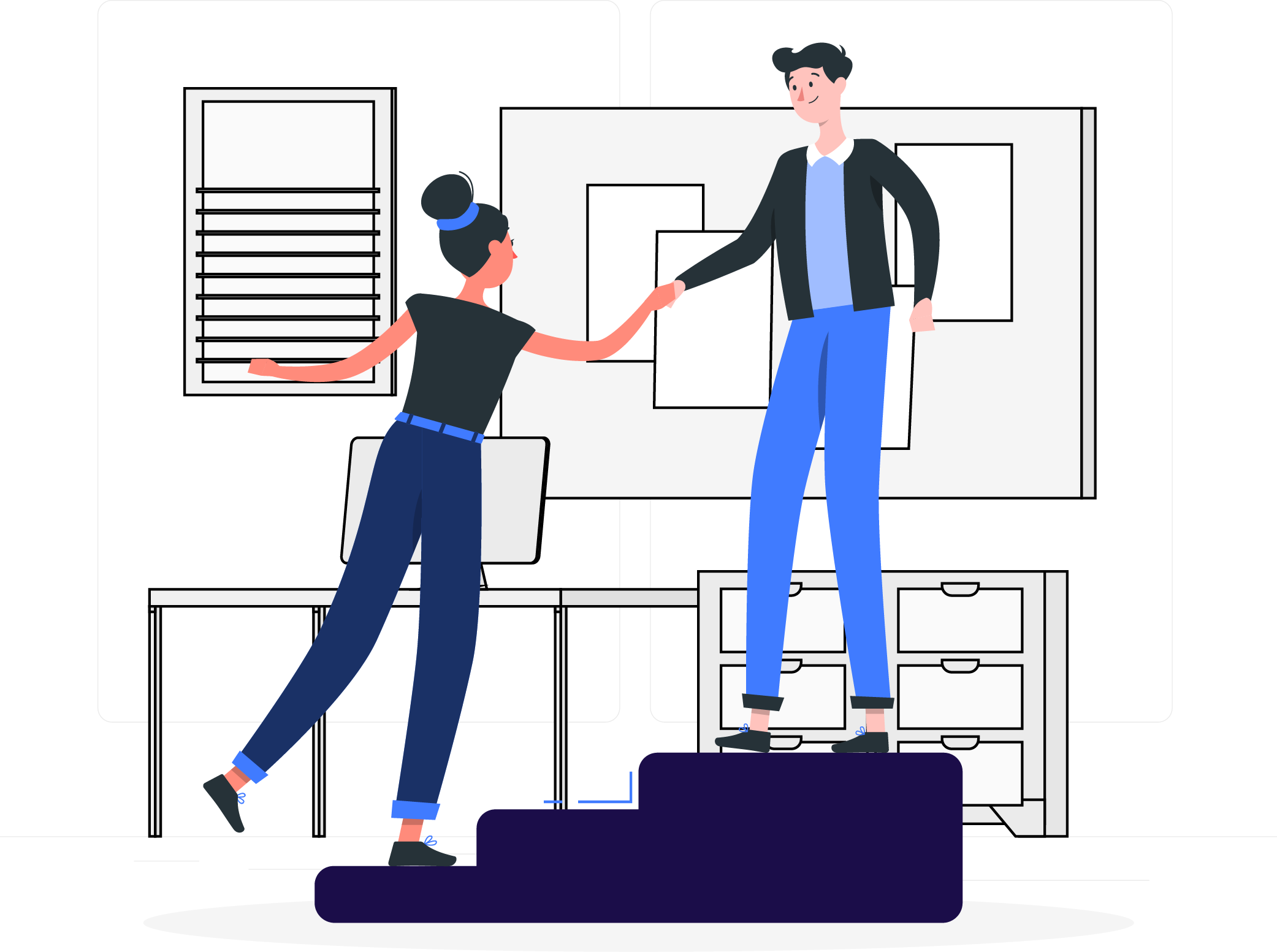 This Onboarding Policy reflects all the terms and conditions and other related information to on-boarding of Seller on PickzKart Online Services Private Limited, which relates and forms an integral part of the SELLER AGREEMENT executed between You (Seller) and M/S PickzKart Online Services Private Limited ("PickzKart"). Onboarding Policy is meant and defined for Onboarding sellers and not overcome any related terms of the seller agreement.
This Onboarding Policy provides required information of seller to register at the PickzKart (www.pickzkart.com).
REQUIRED DOCUMENTATION FOR BEING A PREFERRED PARTNER/SELLER AT PICKZKART:
To continue with being a seller and start listing, advertising, selling your products through Website, all you need to have are Simple Documents as Listed below. You need to provide your valid documents / details to PickzKart:
| | |
| --- | --- |
| Business Name | Mandatory |
| Registered Business Address | Mandatory |
| PAN No. (PAN Card) in the correct name of Seller | Mandatory |
| GSTIN/Provisional ID No in the correct name & State of Seller | Mandatory |
| Bank Account Details | Mandatory |
| VOID Cheque | Mandatory |
| Signature of Authorised Signatory with Seal | Mandatory |
| Business Type: (If Company, Address proof and PAN of both Company and Authorized person): | Mandatory |
| TAN No. in the correct name of Seller: | (requirement as per applicable laws only) (this also helps easier processing) |
All the above mentioned are required and applicable to all Sellers on Website including the existing and new Sellers. Any seller failing to submit the above said mandatory details within the required time, PickzKart Online Services Private Limited holds all right sole discretion, be kept on hold for approval of being seller and Start Selling and be delisted or disabled and/or temporarily or permanently disabled until the mandatory details with required documents are submitted to PickzKart.
Pickzkart Partner Selling Policies
Pickzkart with its Vast Expansion in the Market place has Reach to Millions of Customers across India and enables you to reach millions of customers. At Pickzkart, we strive to ensure a fair and trustworthy buyer and seller experience. We expect you to adhere to the core principles outlined below. Violation of the core principles may result in the loss of your selling privileges and removal from Pickzkart Seller Central.
Preferred Partner Core Principles:
Adhere to all applicable laws and abide by all Pickzkart policies.
Maintain current account information.
Never misrepresent yourself. Act Smart with Customers for More Relationship building.
Always ensure to build Trust with Customers which leads for higher growth.
Never list products that may cause harm to Pickzkart customers.
Never engage in any misleading, inappropriate or offensive behaviour. This applies to all your activities, including but not limited to:
a. Information provided on your account
b. information provided in listings, content or images
c. communication between you and Pickzkart or you and Pickzkart customers

Avoid Unfair behaviour includes but is not limited to the following:
a. Behaviour that could be deemed as manipulation or "gaming" of any part of the buying or selling experience
b. Actions that could be perceived as manipulating customer reviews, including by directly or indirectly contributing false, misleading or inauthentic content
c. Activities that could be perceived as attempting to manipulate Pickzkart's search results or sales rankings.
d. Actions that intentionally damage another seller, their listings or their ratings

Make Sure you only maintain one Seller/Partner account for the region in which you sell, unless you have a legitimate business need to open a second account and all of your accounts are in good standing. Multiple or Second Account comes in Only:
a. If You own multiple brands and maintain separate businesses for each
b. You manufacture products for two distinct and separate companies


Ensure that the following kind of language is Not Used as the same is unacceptable of the Seller Community:

1. Profanity

2. Vulgarity

3. Hate or racist speech

4. Disruptive or hostile comments

5. Threats of violence

6. Interpersonal disputes

7. Attempts to hide or misspell offensive content

8. Offensive language in user IDs

If found any, Pickzkart shall remove posts immediately if they contain unacceptable language that is offensive in nature.
Product Listing Policy
Pickzkart always stands ahead to help sellers list items on the Website correctly. In regards to the same, we have highlighted some listing policies and described how Pickzkart handles listing violations when they are reported.
Category Listing:
Items must be listed in the appropriate category. Items that do not belong to the category in which they are listed will be moved to the appropriate category. If Pickzkart doesn't sell in the category yet, the listing will be deactivated by Pickzkart until the category is available with an Information to the respective seller.
Duplicate Listings:
A duplicate listing occurs when a seller lists identical items in multiple listings. All duplicated listings will be deactivated by Pickzkart and the seller will be advised to sell under the original product and Category Only.
If Observed at point of time, as per the opinion of Pickzkart, if the seller is misusing the listing system by creating duplicate listings despite repeated warnings by Pickzkart, Pickzkart at its sole discretion has the right to blacklist the seller from selling on Pickzkart.
Listing Policy for Precious Jewellery valued above INR 49.999/-:
Seller shall not list or sell any precious jewellery valued above INR 49,999/-.
Maximum Permissible Logistic Charges:
The shipping fee that you charge to the customers can be multiples of Rs.1 and should not exceed the shipping fee calculated as below.
Shipping fee will be charged based on the volumetric weight ( = L x B x H ) or product dead weight; whichever is higher. Please check the Pricing Model for Rate Card details.
Breach of Seller Terms Of Use/ Seller Abide Policies:
Pickzkart, at its sole discretion and without any liability to the seller, reserves the right, including but not limited, to deactivate listings in case there has been an alleged breach of the terms of use, privacy policy or any other website policy by the seller or to facilitate better user experience on the Website.
Listings Limitation:
Pickzkart Allows the Sellers to List Unlimited Listings. There are no limitations set per day. Seller can submit new listing requests in one day for all the assigned and Pre-defined Categories in the website and should abide to the Terms of Policies rule mentioned while listing.
For Detailed Category Segregation and Product Fees, please refer to the Pricing Model and Pickzkart Fees overleaf.
Seller Registration & KYC Policy
As part of Pickzkart Partner Onboarding Program, As an additional safety measure, sellers intending to register on www.pickzkart.com Website are required to provide verification documents as a mandatory need.
Sellers whose transaction value has exceeded INR 50,000/- (cumulative) through transactions have to complete the additional verification (know your customer or KYC) process. Till the time such an additional verification is concluded, your remittances shall be on hold and only released upon completion of the KYC process. This verification procedure is aimed to further help Pickzkart become a safer and secure e-commerce platform in the upcoming era.
Seller needs to provide valid documents for proof of identity and address of the beneficiary or bank account holder mentioned during the registration process.
Important: If at any point of time seller intends to update/change his/her bank account details, he/she should intimate Pickzkart of such a change at least five business days before the effective date after change in bank account. For processing payments after duly completing the KYC process, you may be required to provide verification documents again for the new bank account to avoid payment rejections and delays in reprocessing of payments. As part of the KYC process, you are required to provide one valid document for proof of identity and one valid document for proof of address.
Listed below are the accepted documents for smooth operations.
1. For bank accounts belonging to individuals
Proof of Identity:
Passport
PAN card
Voter's identity card
Driver's license
Proof of Address
Passport
Voter's identity card
Driver's license
Telephone/Mobile bill
Bank account/Credit Card statement
Electricity bill
Ration card
2. For bank accounts belonging to companies
PAN Card of the Company
VAT/TIN (mandatory)
Company telephone bill
Company electricity bill
3. For bank accounts belonging to partnership firms
VAT/TIN (mandatory)
Telephone bill in the name of firm/partners
Electricity bill in the name of firm/partners
4. For bank accounts belonging to sole proprietor
Passport
PAN card
Voter's identity card
Driver's license
VAT/TIN
Telephone/Mobile bill
Bank account/Credit card statement
Electricity bill
Ration card
For any further clarifications or queries, please do contact Pickzkart Partner Support at 1800 258 5838 or write to us at partner@pickzkart.com
Privacy Policy
At Pickzkart Online Services Private Limited, We Value the Relationship you have with us. Upon being our Pride of Value On-Board, we insist upon the highest standards for secure transactions and customer information privacy. Please read the following statement to learn about our information gathering and dissemination practices.
Note: Our privacy policy is subject to change at any time without notice. To make sure you are aware of any changes, please review this policy periodically.
By visiting www.Pickzkart.com you agree to be bound by the terms and conditions of this Privacy Policy. If you do not agree please do not use or access www.Pickzkart.com.
By mere use of www.Pickzkart.com, you expressly consent to our use and disclosure of your personal information in accordance with this Privacy Policy. This Privacy Policy is incorporated into and subject to the Terms of Use.
1. Collection of Personally Identifiable Information and other Information
When you use www.Pickzkart.com, we collect and store your personal information which is provided by you from time to time. Our primary goal in doing so is to provide you a safe, efficient, smooth and customized experience. This allows us to provide services and features that most likely meet your needs, and to customize our Website to make your experience safer and easier. More importantly, while doing so we collect personal information from you that we consider necessary for achieving this purpose.
In general, you have every liberty to browse the Website without telling us about your whereabouts or revealing any personal information about yourself. Once you give us your personal information, you are not anonymous to us. Where possible, we indicate which fields are required and which fields are optional. You always have the option to not provide information by choosing not to use a particular service or feature on the Website. We may automatically track certain information about you based upon your behaviour on our Website. We use this information to do internal research on our users' demographics, interests, and behaviour to better understand, protect and serve our users. This information is compiled and analysed on an aggregated basis. This information may include the URL that you just came from (whether this URL is on our Website or not), which URL you next go to (whether this URL is on our Website or not), your computer browser information, and your IP address.
We use data collection devices such as "cookies" on certain pages of the Website to help analyse our web page flow, measure promotional effectiveness, and promote trust and safety. "Cookies" are small files placed on your hard drive that assist us in providing our services. We offer certain features that are only available through the use of a "cookie". We also use cookies to allow you to enter your password less frequently during a session. Cookies can also help us provide information that is targeted to your interests. Most cookies are "session cookies," meaning that they are automatically deleted from your hard drive at the end of a session. You are always free to decline our cookies if your browser permits, although in that case you may not be able to use certain features on the Website and you may be required to re-enter your password more frequently during a session.
Additionally, you may encounter "cookies" or other similar devices on certain pages of the Website that are placed by third parties. We do not control the use of cookies by third parties.
If you choose to buy on the Website, we collect information about your buying behaviour.
If you transact with us, we collect some additional information, such as a billing address, a credit / debit card number and a credit / debit card expiration date and/ or other payment instrument details and tracking information from cheques or money orders.
If you choose to post messages on our message boards, chat rooms or any other message areas or leave feedback, we will collect that information you provide to us. We retain this information as necessary to resolve disputes, provide customer support and troubleshoot problems as permitted by law.
If you send us personal correspondence, such as emails or letters, or if other users or third parties send us correspondence about your activities or postings on the Website, we may collect such information into a file specific to you.
We collect personally identifiable information (email address, name, phone number, credit card / debit card / other payment instrument details, etc.) from you when you set up a free account with us. While you can browse some sections of our Website without being a registered member, certain activities (such as placing an order) do require registration. We do use your contact information to send you offers based on your previous orders and your interests.
2. Use of Demographic / Profile Data / Your Information
We use personal information to provide the services you request. To the extent we use your personal information to market to you, we will provide you the ability to opt-out of such uses. We use your personal information to resolve disputes; troubleshoot problems; help promote a safe service; collect money; measure consumer interest in our products and services, inform you about online and offline offers, products, services, and updates; customize your experience; detect and protect us against error, fraud and other criminal activity; enforce our terms and conditions; and as otherwise described to you at the time of collection.
In our efforts to continually improve our product and service offerings, we collect and analyse demographic and profile data about our users' activity on our Website.
We identify and use your IP address to help diagnose problems with our server, and to administer our Website. Your IP address is also used to help identify you and to gather broad demographic information.
We will occasionally ask you to complete optional online surveys. These surveys may ask you for contact information and demographic information (like zip code, age, or income level). We use this data to tailor your experience at our Website, providing you with content that we think you might be interested in and to display content according to your preferences.
Cookies
A "cookie" is a small piece of information stored by a web server on a web browser so it can be later read back from that browser. Cookies are useful for enabling the browser to remember information specific to a given user. We place both permanent and temporary cookies in your computer's hard drive. The cookies do not contain any of your personally identifiable information.
3. Sharing of personal information
We may share personal information with our other corporate entities and affiliates. These entities and affiliates may market to you as a result of such sharing unless you explicitly opt-out.
We may disclose personal information to third parties. This disclosure may be required for us to provide you access to our Services, to comply with our legal obligations, to enforce our User Agreement, to facilitate our marketing and advertising activities, or to prevent, detect, mitigate, and investigate fraudulent or illegal activities related to our Services. We do not disclose your personal information to third parties for their marketing and advertising purposes without your explicit consent.
We may disclose personal information if required to do so by law or in the good faith belief that such disclosure is reasonably necessary to respond to subpoenas, court orders, or other legal process. We may disclose personal information to law enforcement offices, third party rights owners, or others in the good faith belief that such disclosure is reasonably necessary to: enforce our Terms or Privacy Policy; respond to claims that an advertisement, posting or other content violates the rights of a third party; or protect the rights, property or personal safety of our users or the general public.
We and our affiliates will share / sell some or all of your personal information with another business entity should we (or our assets) plan to merge with, or be acquired by that business entity, or re-organization, amalgamation, restructuring of business. Should such a transaction occur that other business entity (or the new combined entity) will be required to follow this privacy policy with respect to your personal information?
4. Links to Other Sites
Our Website links to other websites that may collect personally identifiable information about you. Pickzkart.com is not responsible for the privacy practices or the content of those linked websites.
5. Security Precautions
Our Website has stringent security measures in place to protect the loss, misuse, and alteration of the information under our control. Whenever you change or access your account information, we offer the use of a secure server. Once your information is in our possession we adhere to strict security guidelines, protecting it against unauthorized access.
6. Choice/Opt-Out
We provide all users with the opportunity to opt-out of receiving non-essential (promotional, marketing-related) communications from us on behalf of our partners, and from us in general, after setting up an account.
If you want to remove your contact information from all Pickzkart.com lists and newsletters, please visit unsubscribe
7. Advertisements on Pickzkart.com
We use third-party advertising companies to serve ads when you visit our Website. These companies may use information (not including your name, address, email address, or telephone number) about your visits to this and other websites in order to provide advertisements about goods and services of interest to you.
8. Your Consent
By using www.Pickzkart.com and/ or by providing your information, you consent to the collection and use of the information you disclose on the Website in accordance with this Privacy Policy, including but not limited to your consent for sharing your information as per this privacy policy.
If we decide to change our privacy policy, we will post those changes on this page so that you are always aware of what information we collect, how we use it, and under what circumstances we disclose it.
9. Grievance Officer
In accordance with Information Technology Act 2000 and rules made there under, the name and contact details of the Grievance Officer are provided below:
Mr. T.V.S.R.A. PRASADPickzkart Online Services Private Limited.Plot # 23, H.No.35-77/6, Brundavan Colony,Neredmet X Roads, Sainikpuri,Secunderabad 500094, Telangana, India
Contact us
Email: partner@Pickzkart.comPhone: 1800 258 5838Time: Mon - Sat (9:00 - 18:00)
If you have Any further queries or concerns regarding the statement, please contact us on the details provided.